How to End Your NoBrowser Session
Using NoBrowser is easy:
In NoBrowser, your session will be shut off and cryptographically deleted after a period of inactivity. We advise that you 'End Session' to close your session when you are done using your NoBrowser portal. Inactivity timeouts improve the security of your private session. Follow these steps to end your session: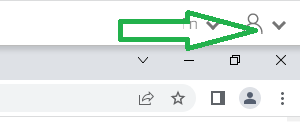 2. Click End Session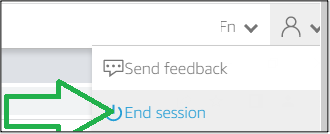 3. A dialog box will open. Click End Session to end your NoBrowser session: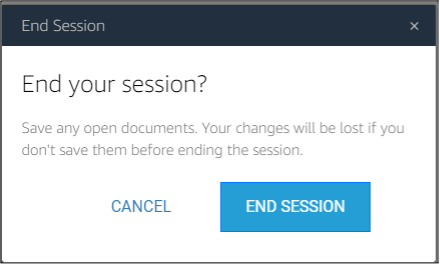 Your session will be ended and you will be taken back to your NoBrowser Dashboard.
Inactivity Timeout - Overview:
Inactivity timeouts improve the security of your private session and help keep costs low for our customers. Each subscription plan has a different inactivity timeout. For FreeTier the idle timeout is 5 minutes, for Personal Plan the idle timeout is 15 minutes, for Phishing Sandbox the idle timeout is 30 minutes, and for ProPlan the idle timeout is 1 hour. See our Features page for updated details on timeouts for each subscription plan.

Idle timeouts are similar to a screen saver on your PC. We set them to automatically log you off after a period of inactivity. Idle timeout means your NoBrowser portal is running but you are not sitting at the terminal. This could happen because NoBrowser was running in the background, you left for lunch, or you forgot to sign off. It could be catastrophic if you forget to log off from a public computer, or you leave up sensitive content and leave your computer during lunch.