Changing Your Subscription Plan is Easy!
NoBrowser offers different plans to meet your needs - Changing is easy:
You can change your subscription on NoBrowser at any time. By default you are place onto our FreeTier. NoBrowser's subscription plans are billed monthly and you are prorated if you choose to change plans mid-month. You can freely change plans anytime you wish.
1. To change your NoBrowser subscription, login to NoBrowser.com and go to your dashboard by clicking on My Account.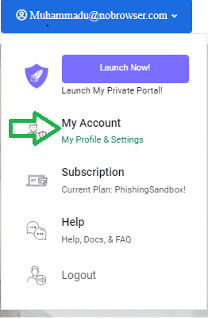 2. On your Dashboard, you will see your current plan. In this case my plan is Phishing Sandbox. Click on Change Subscription:

3. NoBrowser partners with Stripe for payments and billing. The following page will show your payment details and current subscription plan. Click on Update Plan to change your subscription plan.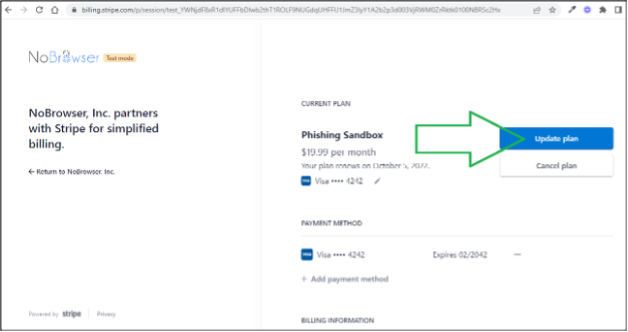 4. Select your preferred plan from the following plans available.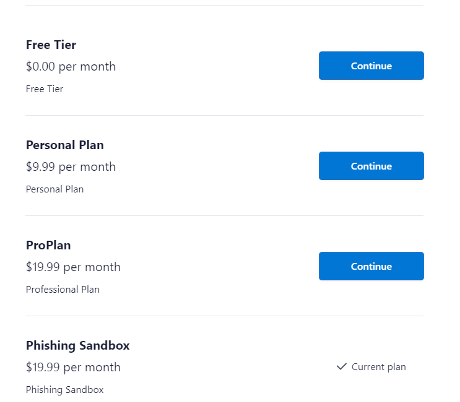 5. For example, if you want to choose ProPlan then click on "Continue" blue button at the right of the ProPlan.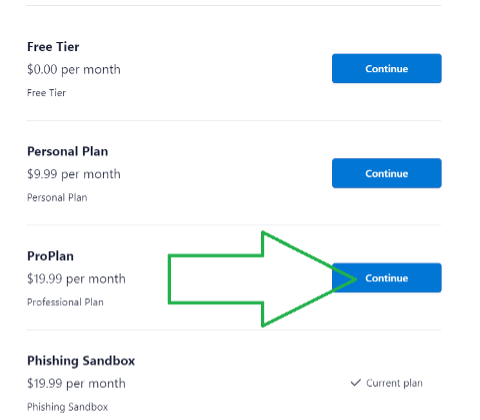 6. Confirm your payment details, then Click Continue.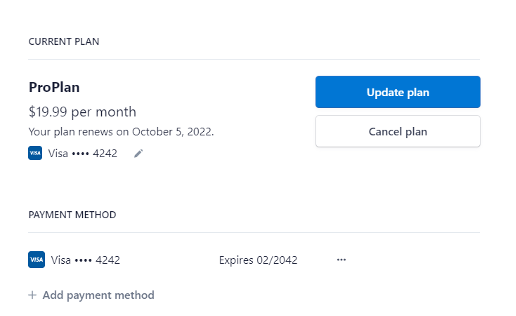 7. Click on 'Return to NoBrowser, Inc.' to return to NoBrowser and your account Dashboard.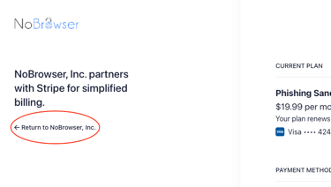 8. To use your updated subscription plan, log out from the NoBrowser. Go to NoBrowser home page, hover over your user name blue button and click Logout.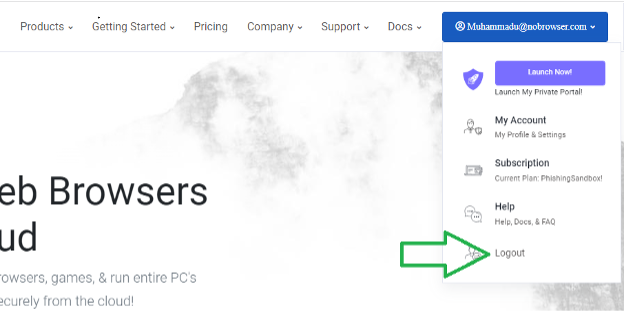 You Must Re-Login to See Changes:
Note: To see the changes to your account, log in again to your NoBrowser portal. The subscription plan will be automatically updated and you can launch your new NoBrowser portal!